Factor-h begins a micro-credit aid program in colombia
The Sierra de Oro family lives in the Caribbean region in Northern Colombia, in the municipality of Sábanas de San Angel in the Department of Magdalena. Factor-H has been working with this family for a number of years. The family was chosen as the first recipient of a new microcredit program, aimed at helping HD families living in extreme poverty. Our goal is to provide aid while at the same time empowering the family to get out of poverty.
Since their youth, Aida and Rafael have worked the fields of this region for the last 25 years, and had five children named Yasmari, Julio, Geidis, Leida y Karla. The youngest kids (Geidis, Leida and Karla) have been part of Program Abrazos since its inception four years' ago. The region is very poor and the family has struggled with extreme poverty for many years. The kids have been helping their parents in the field since they were very young, making it hard for them to complete school. Factor-H has been working with the three younger girls to ensure they complete their education, as their desire is to become professionals and to be able to provide care for their family and their mother, Aida, who suffers from Huntington's disease, and Rafael, their father, who suffers from epilepsy. Aida's father in turn also had HD. When I first them in 2013, they had not seen a specialist doctor and were living in desperate conditions without electricity or running water.
Factor-H wants families such as this to become self-sufficient and get out of extreme poverty. Therefore, we have decided to start a micro-credit program aimed at providing initial financial assistance to allow them to earn a living, which would enable the family to improve their condition. After extensive discussions with the family and our local social assistants in the region, we granted a micro-credit based on their needs and vision for the family. The micro-credit program is managed through the Fundacion de Antioquia and our social agents in the region, and provides an initial donation and a credit to purchase livestock. The credit, which they must return in 2 years' time, acts as seed capital, without interest, and enables the family to start a small business. We purchased 14 young cows, which they will feed and then sell to make a profit, reinvest in the business, and pay back the loan. The family was an active participant in defining the objective of the loan and how to work together to ensure success of the initiative. You can see some pictures of the family and the livestock we purchased for them.
We hope to extend the program to other families living in extreme poverty throughout Latin America. Providing opportunities for advancement and sustainability is one of our key goals.
street art for hd - the "huntingtart" project
Last week we started an exciting new project called HUNTINGART, or Street Art for Huntington's disease awareness. Two Colombian street artists, who go by the artistic names of DJLu/Juegasiempre (ING @juegasiempre) and ING @Lesivobestial, participated in the first ever street art event to help raise awareness about HD in Colombia. DJLu is an architect who since 2004 has been painting murals all throughout Colombia to highlight important social issues and to give voice to those most invisible in society. The two artists traveled by car from Bogota to Juan de Acosta on the Caribbean coast, an 18 hour car ride, to complete several murals honoring the lives and suffering of HD families in this region. The project was conceived by Dr. Gustavo Barrios and Selene Capodarca, who met DJLu in Bogota recently and introduced him to Huntington's disease and the work Factor-H was conducting to help Colombian HD families living in poverty. DJLu was moved and wanted to help. Soon after, we held a call where we discuss the basis for the project, and in December I met with him in Bogota during my sabbatical. Between December and March, we worked on the details and I provided DJLu with our vision for the project and with pictures of family members with whom we work. Below is a photograph of DJLu painting a mural.
The concept for the project is simple: honor those who suffer the most from HD. HD affects not only the person who inherits the disease, but also affects the lives of the caregivers and of the children born to an HD parent, and who carry the stigma of the disease from childhood. We wanted to honor all of them, and also use art as a way to dignify their lives and raise awareness about their existence.
Where to do the street murals? We discussed doing something in the big cities of Bogota and Medellin, but DJLu was adamant about bringing the project to those small towns where most of the patients live in poverty and in the background. By making their existence visible with large murals, no one can deny their existence. This is where they live, they are your neighbors, and they should not be hidden away. Only by exposing the impact of the disease on families can we expect society to change and take more steps to provide better care and opportunities for families with HD living in poverty.
Below are some pictures of the 5 murals painted in the three small towns in the regions of northern Colombia where we know a lot of patients live: in Juan de Acosta (Atlantico state), in San Angel and El Dificil (Magdalena State). You might recognize some of the faces portrayed on street walls and homes: that of Dilia, the quintessential example of a caretaker. Dilia was brought to Rome to meet Pope Francis in 2017, and since then she has lost 2 more kids to HD. This makes 6 children and her husband dead with Huntington's. She and her daughter Maribel continues to care for the her other children affected by HD, and the next generation of patients in her family. You can see Dilia standing next to her portrait. next to her is a late stage HD patient from Juan de Acosta (whom I met) who died last year after being locked in a room. The mural contains the word 'Dedication'. What a better way to describe Dilia's remarkable life. This mural is to recognize all caregivers of HD patients, without whom they would suffer a much worse fate. We have seen many patients being abandoned by their families, and who die on the streets or in mental hospitals, devoid of all family care. We want to ensure caregivers are given the appropriate support and recognition they deserve, for their work is essential and very hard.
The second aspect of the disease relates to the impact it has on young children who are born to an HD family. Besides being at risk for the disease, many of the kids live in very difficult conditions, having to care for their affected parent and their younger siblings, due to the lack of care that many affected parents provide for them. In Latin America, we have seen kids as young as 6 or 7 years old caring for their younger siblings, searching for food or clothes for them. Many grow up feeling they will not be loved as they come from an HD family. It is because of this that we started project Abrazos 4 years ago in Colombia, and have now extended it to Maracaibo. Below are some of the murals painted to honor the children of HD families. You might recognize the kid in the center, Olver, who died last summer of a preventable infectious disease. Due to poverty and lack of transport, we could not b ring him to a hospital fast enough and he died. He was part of our program and we still feel the deep wounds of his loss. You can also see some of the families and the children posing in front of the painted murals.
Finally, it is about honoring the patients, and to make sure people know about their existence at a local and national levels. They are suffering. Many live in extreme poverty conditions and they and their families need help. It is for them that we do what we do. We hope that one day we will be able to go back to these towns and find adequate medical care, and a social fabric that provides support for them and their families. You will recognize two of our friends from Medellin, John Jairo (father) and Freddy (son), both affected with HD. They also formed part of the group that was blessed by Pope Francis in Rome in 2017. Their disease has advanced since then and Freddy finds it very difficult to speak any more. John Jairo can barely walk anymore. We wanted to reflect with this mural the inheritance of the disease and the impact of the disease on the family. Fathers and sons, mothers and daughters. I find this mural extremely beautiful, as it shows the power of love that binds families together, in spite of tragedy, poverty or disease.
Below the mural of Freddy and John Jairo is a mural in Juan de Acosta that shows the image of one of the many Echevarria family members who passed from HD in that town (thought to be the second largest community in the world with more HD patients), holding his daughter Deicy, who is seen with her sisters and kids in the picture next to it. All of the murals show real families and tell real stories of people whom we know. Lets work together to extend this work to other communities.
We are planning to do similar street art projects throughout Latin America and Europe. The project has been very well received and people want to do something similar in their town. For us at Factor-H, we think that ART is a powerful means for social change. We want to continue to use art as a way to raise awareness and bring art to those communities most impacted by HD. Next will be Maracaibo and Cañete in Perú. We will also be making t-shirts and coffee mugs, as the artists have given FactorH the rights to the artwork so we can raise funds, which will go 100% to helping our work with these communities.
I wanted most of all to thank the artists, who very generously agreed to do this project. They are the real heroes of getting this project underway. Their motivation is to expose the hidden peoples of society, those most vulnerable and most neglected. They are an example for all of us to follow. Getting to know them and their work has been an amazing experience for all of us, and we will never forget how they embraced the goals of our foundation.
I also wanted to thank Arnel, a social agent working with Factor-H in El Dificil, who took. care of the many logistics of the project, and who found the walls for the murals and negotiated the permissions needed for their use. Without him, this project would not have taken. place.
Finally, see some of the videos Arnel took of the process of making these murals. The two artists worked very hard for a week to travel and paint all the murals, starting very early each morning. They truly are remarkable artists and individuals.
FACTOR-H VISITS THE FAMILIES IN CAÑETE, PERÚ, DECEMBER 2018
For the first time, Sonia Moreno, a neuropsychologist from Universidad de Antioquia, an a member of Factor-H team in Colombia, and Nacho visited the families living with Huntington's disease in Perú. Cañete is a province adjacent to the capital of Perú, Lima. The first HD reports in the Cañete Valley were unveiled by Prof. Cuba in 1983 and the prevalence for the Cañete province was then estimated as 31 cases per 100 000 inhabitants (Cuba JM, Castro C, BenzaquenM. Sobrela Epidemiologíade la Coreade Huntington enel Perú. Rev Neuropsiquiatría1983;46:114-120), highlighting the fact that this region, which includes several towns, is probably one of the largest clusters of HD families worldwide. In 1986, Cuba and Torres reported eight families with HD in Cañete (Cuba JM. A focus of Huntington's chorea in Peru. RevNeurol(Paris) 1986;142:151-153). In 1990 they reported 30 HD cases from a single family. This family was one of the 14 families assessed up to then. The authors concluded that the disease had appeared in that family 120-150 years before, to then spread from the Cañete Valley throughout Perú (Cuba JM, Torres L. Estudiode unafamiliacon Coreade Huntington enCañete. Rev Neuropsiquiatria1990;53:94 – 102). More recently, a paper published jointly by Dr. Michael Hayden and the team of the Neurogenetics institute led by Dr. Pilar Mazzetti, a leading neurologist in Perú, showed that the disease likely had two origins: one of European ancestry, and another of Amerindian ancestry (Kay et al., 2016, European Journal of Medical Genetics). Therefore, for the first time, a local origin of the mutation was identified in Latin America.
We did not know many people from this area. At the Barranquilla conference, factor-H and HDYO invited the social worker who founded the first Peruvian HD patient association, Esther Candelas, and three youth (one of them with JHD) to participate and meet other HD families from Latin America. We learned there of the suffering of many families living in this region. Similarly to other large clusters in Colombia or Venezuela, many patients are abandoned by one or both of their parents and other family members, and they receive little institutional support. Therefore we decided to visit some families and assess the situation. Over the course of 4 days, we saw over 40 patients and traveled through this region with our friends from the Peruvian association and also from the medical team led by Dr. Mazzetti, who graciously allowed us to be part of one of their regular medical visits to the patients and their families. What we found was a community in need, with many people living in extreme poverty. The work that the team of the Neurogenetics Institute in Lima conducts is exemplary. Drs. Mazzetti and Cornejo, along with other neurologists, psychiatrists and other professionals, regularly visits the Cañete families every 3 months. When we visited, the conducted a 2 day visit, with many families with neurodegenerative conditions arriving at the hospital of Nuevo Imperial, one of the small towns that punctuate this beautiful region, a region marked by the sea and desert dunes, large peaks and wineries making the traditional Pisco liquor. Dr. Mazzetti and her team also visit some families at their house, where they assess the patients who can't afford to make it to the hospital, and prescribe and provide medication. This is the second example (the first one is the CETRAM institute in Chile) we have seen of a leading neurological institute taking the time to conduct these visits regularly (for 2 years now). It is an example to be followed elsewhere and we remain very grateful to the entire team for allowing us to visit.


Below you can find a couple of videos to see the conditions of some of the houses and what some parts of Cañete look like. We hope to raise enough funds to begin more actively to help these families. In spite of the help they receive from their clinicians, little social support exists to help them financially and many live in desperate conditions. We visited over 40 patients in 3 days of home visits, and saw many cases of JHD. Most of the families we visited need help. We are drafting a plan to bring help to them via our collaboration with the local association and clinicians.


But not everything was difficult in Cañete - we found a community of people eager to learn more about the disease and a community that welcomed us with open arms. We co-organized a Christmas party for over 200 people with the Peruvian association, and many other professionals joined us from Lima - psychologist students, dentists, teachers, and many volunteers pooled together for the second meeting organized by the local association. It was a beautiful day with many patients (>30), their families, and over 60 children who enjoyed a day filled with clowns, food and games. The patients loved the hot chocolate and the Pannetone cake and together we were able to spend a day filled with solidarity and hope. Thank you to our friends from the association and their colleagues who made this possible! We will be back soon!
A week-long gathering of families, patient associations, at-risk youth, clinicians and scientists in colombia, july 4-11 2018
Factor-H organized a series of events beginning on July 4 in Barranquilla, Colombia, with the first gathering of at-risk HD youth from 5 Latin American countries, co-organized with HDYO. The meeting was a first step in identifying and training a group of young people from South America, to extend outreach efforts by HDYO to prepare young people to lead their communities. 25 people from Peru, Colombia, Venezuela, Brazil, and Chile got together with HDYO founder Matthew Ellison and CEO Cat Martin. Below are some pictures of the program, which was a real success. HDYO has made a commitment to Latin American youth and some of the young guests will manage programs in their countries to foster education and community engagement. Factor-H and HDYO are partnering in these efforts to extend educational and training programs to at-risk youth throughout Latin America.
The meeting was very successful and seeing all these young people together as a community and friends was truly inspirational for all of us. They came from very different backgrounds, all sharing difficult experiences in their families and communities. Some of the youth are young clinicians helping the most impoverished communities in Venezuela and Brazil, some are members of those impoverished communities. One of our Peruvian friends was a JHD young adult living with the disease in Cañete, one of the largest communities in Latin America; another Chilean friend had ended up abandoned by his father and was taking care of his HD mother alone without any resources; yet another told us the story of having to rescue his two HD afflicted uncles from the streets of Medellin, and how he was able to help find homes for them.. their stories are touching and inspiring. Together we shared a whole week of science, medicine and our roles in helping mitigate the social impact of this terrible disease. We discussed ways to help them cope with their individual situations and how, with their help, for other youth in their countries.
After the HDYO meeting, scientists, clinicians, social workers and the representatives from 7 Latin American patient associations and European foundations came together on July 6 for the first ever conference organized by Factor-H. The conference was also the first of its kind in Latin America. The full agenda can be found at the LAHD2018 website. During the morning sessions, speakers discussed recent advances in HD research and clinical advances, including presentations by leading clinicians working in the ongoing clinical trials. Roche's clinical director for Latin America, Dr. Daniel Ciriano, spoke about the plans for the Phase III Ionis/Roche program, the first time this topic was presented in South America. About 350 people attended the conference, many from local universities and families.
In the afternoon, we held talks by social workers explaining their efforts in addressing key issues faced by patients and families. We had every association in Latin America describe their work and the major needs of their communities. in particular, we had associations representatives from Puerto Rico, Spain, Italy, Colombia, Argentina, Venezuela, Brazil, Peru, and Chile. We could identify commonalities in their struggles and areas for future joint work. Lack of access of predictive genetic testing and education are key areas for us to concentrate on, as well as to provide medical assistance to the most impoverished communities. Together we made a pledge to hold this conference every two years, and to form international committees to address the major issues raised during these unforgettable days.
As it is with every social gathering, small groups started to form, which will form the basis of an organic movement within the Latin American communities. The HDYO guests became friends, and they started to interact with the current community leaders in their countries. The associations realized the many common issues that afflict them, and how they need to work together to have a greater impact. Our foreign scientists realized the importance of being close to the patients and to add a dimension of social welfare to their work. Science can change the world, and this can happen in many different ways, and not only through pipetting and experiments!
The meeting could not have happened without the help of the organization Escenarium, from Colombia, whose team did an amazing job with the organization of the events. Every evening we would have organized events taht gathered all of the invited speakers, their guests, the children at risk for HD, young HDYO guests, and local people who helped us organize the event. The first evening we took a beautiful sunset ride in the Magdalena river in a boat called 'La Mita'. We had a meal seeing the sunset and listening to local jazz singers and musicians. The second day we had a performance event typical of the Carnival for which Barranquilla is so well known. Even the most timid of our friends was pulled onto the dance floor at the hotel!
Finally, the closing dinner was an extraordinary event - about 120 of us enjoyed a wonderful dinner themed on Gabriel Garcia Marquez' "100 years of solitude" in the midst of a historic building, watching an amazing set of musical acts that reflected the historic African roots of this Caribbean region. below you can see some pictures of the events as well as a small video sent to us by a local TV station. During our time there, both Roger and I were interviewed for TV and many newspapers - you can get access to those articles in the Press section of the website.
bringing medical support to hd clusters in venezuela
During the last couple of months, we have managed to reach a lot of patients in both San Luis and Barranquitas, the two largest communities with HD in the world. We conducted two medical assistance visits with the local HD foundations and the medical foundation Primero Auxilios. This is really a remarkable Venezuelan organization and my heart goes out to them for the incredible help they provide the local populations, in spite of very difficult economic and social circumstances. On May 5, a team of 47 volunteers, including 21 medical students, 13 physicians, 2 nutritionists and 9 logistical coordinators drove 4 hours from Maracaibo to Barranquitas, by far the worst affected HD cluster in the world, and also the poorest. In spite of very difficult conditions, and with the help of the local ambulatory clinic, they saw almost 400 people with various conditions, including 47 HD patients. Over 200 kids were given basic medications for infections and other ailments. Even though they expected to see more patients (we estimate over 250 patients in this town alone), this was a very good first visit. The logistics of mobilizing affected patients, even if the event is held locally within the town, is difficult. There are periodic blackouts, safety concerns and the population is also desperate and hungry, which makes some people not very cooperative.
I have to congratulate the perseverance and dedication of these young volunteer clinicians and students, who speak volumes of the quality of the Venezuelan people and their dedication to helping those most unfortunate, even in a country practically devoid of functioning institutions and with a crumbling medical infrastructure.
I also have to thank the local Foundation, Fundacion Huntington Zulia, who accompanied the clinicians and mediated with the local community to ensure compliance and participation. We could not do our work without them.
Finally - without the medications, these events would not take place. We are immensely grateful to the Barcelona Huntington's association (UEFH) and their President, Montse Serra, for helping purchase basic medications. Her team and also Dr. Saul Martinez, a neuropsychologist working in an Enroll-HD center, who helped procure additional medications. When I asked them for help, they responded promptly and were able to collect medications, and ship them through Healing Venezuela, our partner for medical shipments to Maracaibo.
On June 9 we also held another medical assistance day to San Luis- where they also saw a lot of patients. Thanks to the San Luis association (FAHUN) and their volunteers, who work tirelessly there to help their community. We are very proud of them!
Below you can see some beautiful pictures taken by a local photographer affiliated with Fundacion Primeros Auxilios.
Enjoy their poignancy and beauty! They are not forgotten and we will continue to help, in spite of all difficulties we and they face!
We hope to conduct these visits every 2-3 months, but for that we need medications! so please contact us to arrange for free shipments.
Factor-h partners with Healing venezuela and fundacion primeros auxilios to bring medicines to the Hd communities in Maracaibo
It is a great privilege to be part of a project that brings relief to people most in need. The situation in Venezuela is such that access to medications is almost impossible. Not only to neurological and psychiatric medication, but to basic medicines. There is a lack of access to antibiotics, for example. The medical condition of those living in poverty in Venezuela is deplorable, and our HD communities lack any medical care.
Because of this, we have been looking for a solution. Due to the failure of the Venezuelan government, multiple organizations around the world have sprung and are trying to bring relief to the country. Recently, we contacted several NGOs in the UK and Colombia to engage them in our quest to help our HD friends, in order to establish a network of aid to reach not only the patients and their families in Maracaibo, but also in Caracas, where need is also desperately needed.
The pictures below show the evidence of the first shipments making it to Maracaibo, from Spain and from the UK. This is a true milestone for us, as a lot of shipments get stuck in customs and never make it to their destination.
How did we do it?
The world is filled with people who want to help, and the HD stories are so compelling that others want to work with us to help.
The NGO Healing Venezuela and Factor-H entered into a formal collaboration in December 2017. Our connections in Europe helped facilitate the first shipment, and our objective now is to establish a regular collection program for nutritional supplements and medicines, which will be shipped from various European cities with the help of Healing Venezuela.
The list of needed medications and the management of the medications once they are received in Maracaibo is handled by another group of friends working for a Venezuelan NGO called Primeros Auxilios Luz based in Maracaibo, with whom we also signed a collaborative agreement. They are responsible for regular visits to the communities of San Luis and Barranquitas, and for handling the donations. The first visit to San Luis took place on Dec 10 2017 (see here) and we are now planning a larger visit to Barranquitas together with the local patient association, Fundacion Huntington Zulia. This group of young physicians are part of a much larger organization in Venezuela (see Primeros Auxilios broader effort throughout the country) that sprung after the peaceful anti-government protests turned violent. It is a well organzied medical NGO that involves physicians from all medical specialties. Together we hope we can bring much needed medical assistance to the entire HD community in Maracaibo. Factor-H will be financing costs associated with transportation, needed to reach the more isolated community of Barranquitas.
Stay tuned, relief is on the way!
nacho
Meeting between the Maracaibo patient associations, Factor-H and Fundacion Habitat Luz, an architecture and engineering NGO, in Maracaibo... the beginning of our efforts to bring change to the communities most affected by HD in the world
Happy New Year 2018!
On Monday December 11th, we held an all-day meeting in the offices of Fundacion Habitat Luz, a Maracaibo, University-based NGO that focuses on community development programs. This Foundation has been conducting work in Maracaibo for 20 years. Factor-H organized the first meeting between professionals of Fundacion Habitat Luz and the two HD associations working in Maracaibo - Fundacion Huntington Zulia (centered in Barranquitas, the largest cluster of HD in the world), and Fundacion Amigos Huntington, recently formed in San Luis (San Francisco municipality). Several professors, architects, engineers and economists from Fundacion Habitat Luz attended the meeting and presented their ideas for how to improve these two communities. The acting director of Fundacion Habitat Luz is a very talented and committed architect who is very committed to working with us to help these families. Her name is Marina Gonzalez de Kauffman, and we have quickly become friends. Her vision, and that of her team, will be instrumental in implementing our goals for helping those communities.
Marina and the Foundation had actually done a lot of work in the early 2000s in a project funded by Shell (a company that used to have a big investment in the oil fields found in Maracaibo Lake). In this project, they mapped out the entire town and defined areas for intervention. Most of the HD families are extremely poor, live in corrugated steel 'homes' without running water, and in occupied land, which is subject to floods and black water issues, as the entire town does not have proper sewage systems in place. The work that they did then will now be updated and we will work to define priorities for the community. This includes building a community center (with showers and bathrooms and children's play areas) as well as spaces to hold meetings. The next step is for the Fundacion to hold a first visit to Barranquitas, together with Fundacion Zulia, and to hold meetings with the affected families to start canvassing their views.
In San Luis, the first visit to speak with the community is planning for January 11. Recently, a new association got started there, funded by young people from affected families. This is a big development for this town and I can say that the meeting with Pope Francis and our visit there was a catalyst to get these young people motivated to ACT. The association is run by 6 people from the community, all from affected families, and they are extremely motivated to help. Factor-H has decided to help them financially and they will act as the main link to the families in this cluster. Edinson Soto and Argenis Gotera are two of the Foundation's leaders - and we have formed a very close relationship already.
The reality is that the situation in Venezuela in general, and in particular for these communities, is very dire. It is hard to describe in words, so i have added a few pictures below so you can see how some of the patients live. Many don't have any food or medicines, no beds to sleep on, and no electricity. Many patients roam the streets looking for food, and they can get into a lot of trouble. One of the patients we brought to Rome to be blessed by Pope Francis, for instance, was severely beaten up because she has been showing aggressive symptoms. Life is tough in these communities, and we hope we can bring some relief, and a long-term strategy, by teaming up with professionals who have shown an interest in working with us.
Where is all the money for these community-development project coming from?
Well, since the Pope audience in Rome, we have been very fortunate and Factor-H received some very significant donations thanks to the efforts of our friend and colleague Dr. Elena Cattaneo. The funds will be directed mostly to help these two very special communities who played such a large role in the cloning of the Huntingtin gene in the 80's an 90's. All in all, 2018 is going to be a very significant year for Factor-H, and hopefully, for all Venezuelan patients.
nacho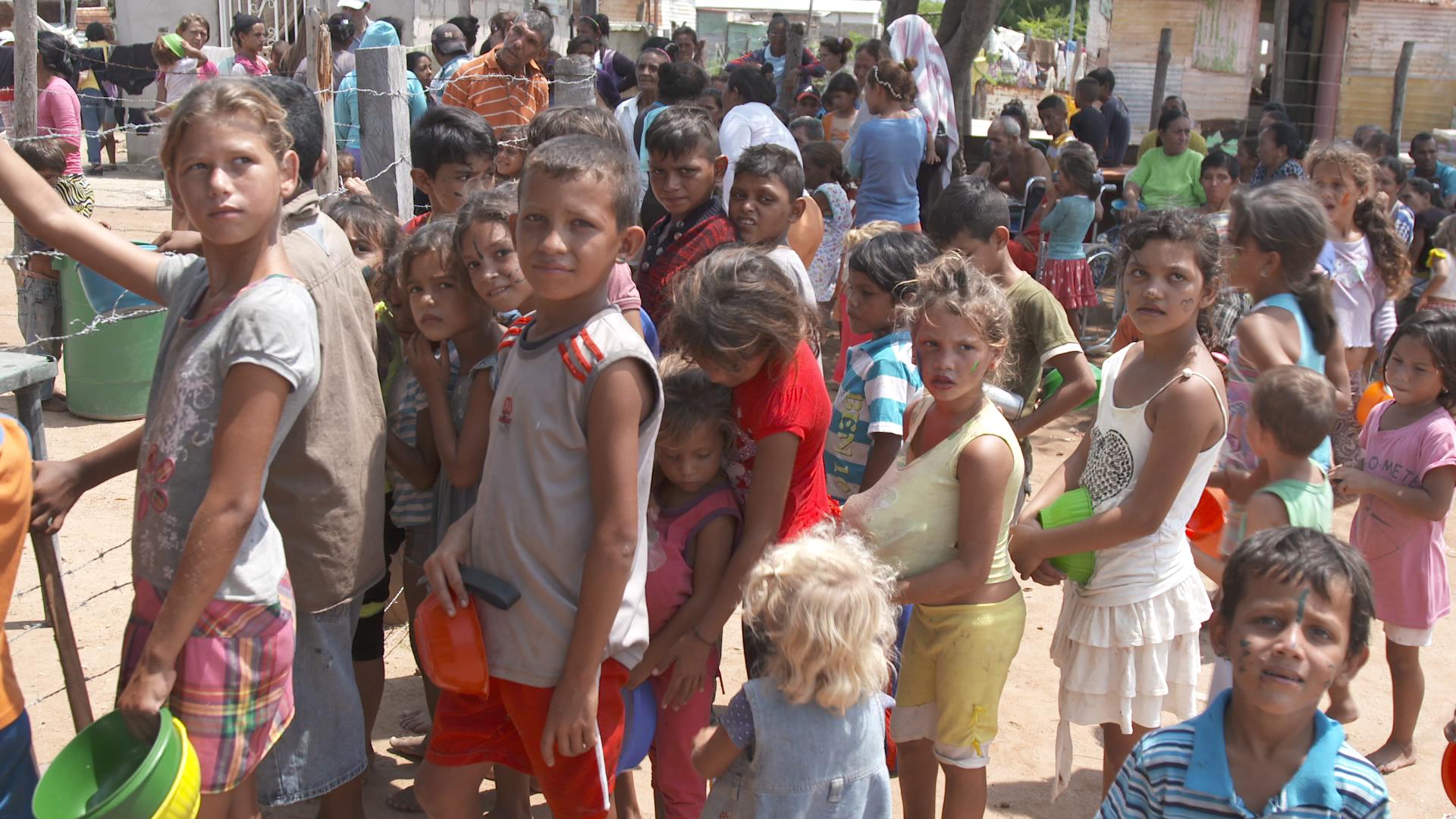 First direct aid from Factor-H to Fundación Huntington Zulia in Barranquitas, Maracaibo
Getting help to Venezuela is very difficult these days. We are getting there by finding clever ways and working with many people.
Recently we donated funds to start two programs in Barranquitas (the largest concentration of HD patients worldwide).
The first is a continuous efforts to provide food, medication, mattresses and wheelchairs for this community. People are faring worse each day, as food supplies are scarce and prices have gone up due to inflation. All kids are malnourished, have parasites and need medication. Getting medicines to them is a big issue that we are trying to solve.
Our work there would not be possible were it not for Fundación Huntington Zulia, led by Zulay, Iria and Samuel. Together we will work tirelessly until this area stops being a ghetto for Huntington's patients.
The second program is the extension of Proyect Abrazos which we started in Colombia 2 years ago. For the first time, we are now sponsoring 10 children from Barranquitas. I will be heading down to Maracaibo in December, when we are hosting two Christmas parties for 132 and 200 kids in San Luis and Barranquitas. All of the children are at risk for HD and are very poor. We hope through these efforts the community will develop more trust in us.
Bringing a smile to these children is important. Their lives matter. Their futures matter. We will not forget them and they will experience a different reality from that of their parents.
nacho
Factor-h signs collaborative agreement
with fundación de Antioquia in Medellín, colombia
Fundación de Antioquia is a Colombian NGO associated with the University of Antioquia in Medellin, one of the oldest and largest universities in Colombia. The Foundation was founded 22 years ago to help support, manage and implement social projects in the State of Antioquia. The medical team in the University works actively with Factor-H and also is a leading group of care and research of neurodegenerative conditions in the country. Through this collaboration, the Foundation will manage all financial aspects of Factor-H and will help implement various projects throughout Latin America to help HD families. This agreement also allows Factor-H to be able to receive donations from individuals, and not just corporate organizations, and the donations will be tax-deductible. We hope this is the beginning of a long-lasting and fruitful collaboration which will enable larger projects to take place in Colombia and Venezuela.
A few weeks ago, Sonia Moreno, Roger Cachope and Nacho visited the offices of the Fundación de Antioquia in Medellin, where we signed the agreement. Below are pictures of the event, who was attended by Dr. Fernando Múnera, director of the Fundación, Mónica Gómez Henao, lawyer, and Juan Carlos Bedoya Mejía, who will handle all project management for Factor-H there.
Project Abrazos third event - year 2
The third gathering of at-risk children from Colombia took place in a hotel near the Caribbean town of San Bernardo del Viento. We spent 4 nights and 5 days together. The sponsored Colombian children were accompanied by Anyervi and Maria from San Luis, Maracaibo, Venezuela, for the first time bringing together children from the two countries. Alongside were volunteers from Funcovulc, our local patient association. Mariela Campo, together with her son Eduardo, Funcovulc member Arnel and other HD family members, helped organize the event. This time around, we brought two teachers from Bogota, Oscar Mario (a science teacher) and Manuela (an art teacher), and some local child psychologists who worked with the children during two days. We also had a local general physician evaluate the kids and prescribe them medications as needed. Last year, almost all of the children were undernourished. This year, only 4 of them were below the normal weight range. Most of them had improved.
This is our third gathering and all the kids have become friends. Some of the kids who were shy and not very social were transformed this year. They all got along well, played together and laughed swimming in the ocean and the pool. We also organized a nature trip through the local mangroves, and we removed plastic objects from the local beach (500 meters from the hotel). Philip Hardt aslo joined us and he gave the kids a lesson about HD. Altogether, we had a fantastic time together and we were able to understand the progress that we are making wiht the kids.
For Phase 2 of Project Abrazos, we conversed with a few adolescents at risk for HD, so that we can best help them to continue in school and start planning for professional development training. Sonia Moreno from Medellin evaluated the mothers and the teenagers and we will be crafting a proposal for their continued development. One of the JHD patients from San Angel also joined us with her mother for the first time, and he really enjoyed being on the beach and in the pool.
Thank you to everyone who has contributed to this wonderful project, and to all the donors who make this possible!
Vatican audience with Pope Francis, May 18, 2017
A historic event took place on May 18, 2017 at the Vatican, Rome. For the first time, a world leader received hundreds of HD patients from 26 countries. What started as an idea born out of desperation at our inability to help those most in need from Maracaibo, Venezuela, led to the largest gathering of patients and families affected by Huntington's disease the world has ever seen. Almost 150 symptomatic patients plus countless others at risk and their families, came together in the largest show of solidarity with our Latin American friends. It was an event marked not only by the historic address by Pope Francis, but also by what might be the beginning of a world-wide movement to end the stigma and discrimination that marks families affected by HD. The mood was one of excitement and hope. People came from as far away as New Zealand and Australia. We all came together to speak the truth about the disease and about the needs of those affected by it.
Ignacio and Claudia from Factor-H, together with Charles Sabine (former NBC correspondent and HD advocate) and Elena Cattaneo, world-renowned scientist and Senator for Life from Milan, led the organization of the event. We crafted the idea over a year ago, when we met at the CHDI Therapeutics Conference in Palm Springs, California. I suggested maybe the only avenue to help the impoverished communities of Maracaibo might be through the Catholic Church. Charles quickly suggested that we should contact the Pope. Elena said she had some contacts in the Vatican. And the story begun to unfold. 7 months later we heard back the good news from the Vatican. He had initially suggested we fly one patient to be blessed by the Pope, but in the following months the event grew in ways we never anticipated. We raised money to fly 5 families from Colombia, Venezuela and Argentina (see the HDdennmore web site and also our YouTube channel and see the families' stories as told through short films produced by our friend Brian Moore).
Then 7 more families from Brazil came to join us in Rome during our entire stay in the Passionisti convent. And people from all over the world arrived on May 18 to be part of this incredibly moving event. Pope Francis speech was remarkable in its depth and in the fact that he outlined all the main issues facing these families, particularly those living in conditions of extreme poverty. The families that made the trip with us from South America experienced something that no one could have explained to them. The Pope blessed them and one by one proceeded to touch the hearts and souls of every single family member and patient that arrived from near and far away lands.
The trip from South America was not easy. I went to Maracaibo and gathered the two families from San Luis and Barranquitas, together with the representatives of the local associations (Fundacion Zulia y Avehun - Asociacion Venezolana de Huntington), as well as our friends and colleagues Drs. Ernesto Solis (Maracaibo) and Roberto Weiser (Caracas). We flew from Maracaibo to Panama where we met the two families arriving from Colombia. One family came from El Dificil, and one from Medellin, along with Drs. Sonia Moreno (Medellin) and Gustavo Barrios (Bogota). This was the first time most of these family members had been on a plane, and the first time they left their countries. Traveling with sick HD patients is not easy - but we all pooled together, supported each other, and got to Rome after spending a wonderful day in Panama, where we visited the Panama Canal.
Once in Rome, we met with the Brazilian families and Brenda, the 15 year old Argentinian girl who stole our hearts. With her came her aunt Normal, who raised her after Brenda's mother left. Claudia flew with them and their doctor Alejandro Pellene. Together we united in Rome as part of a large family bound by the disease, love and solidarity. We came as different groups and we left as one big family. This was one of the most extraordinary moments in our life, and one that hopefully marks a turning point for Factor-H and for our quest to improve the quality of life, the dignity and the hope of poor families affected by HD in Latin America.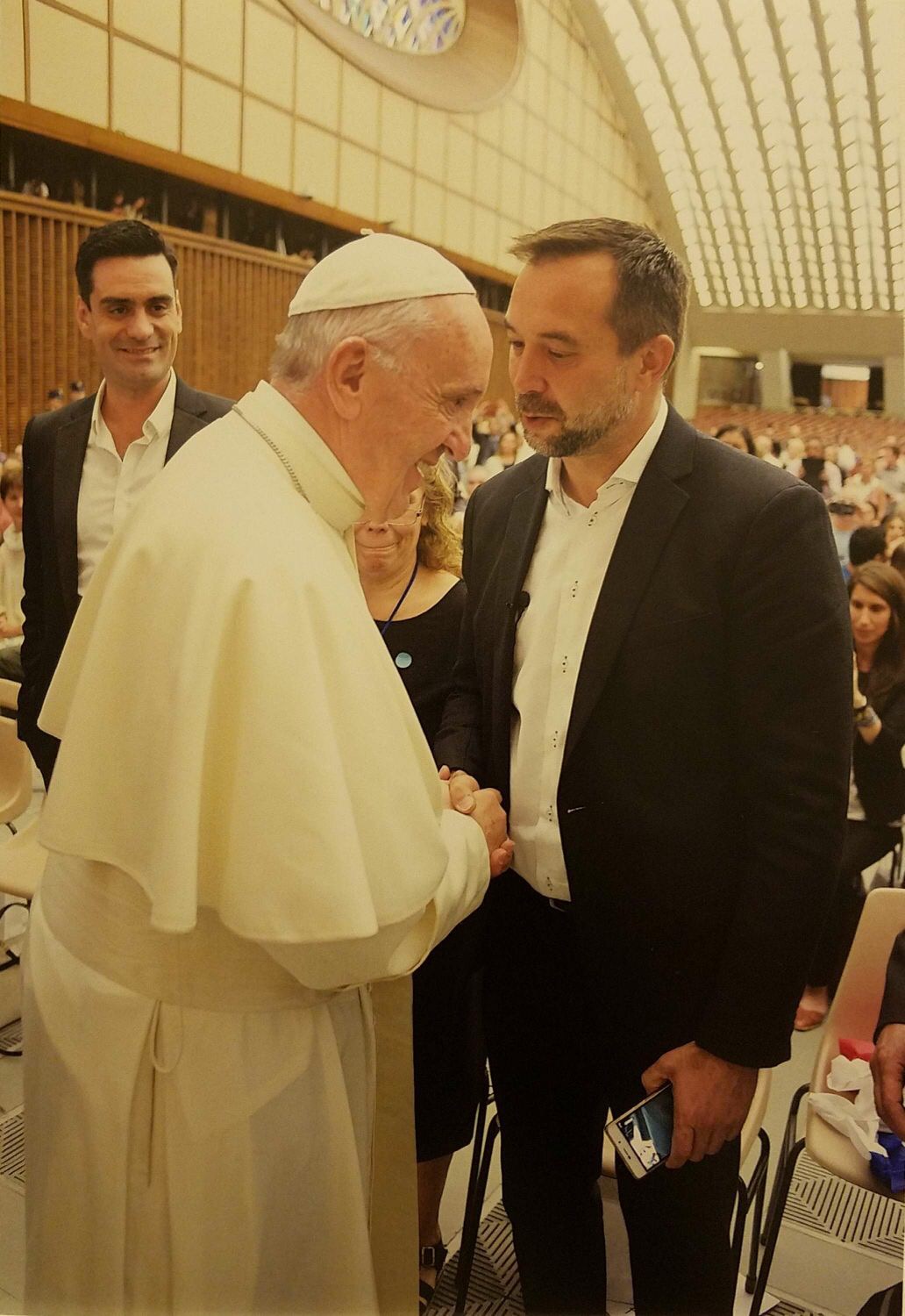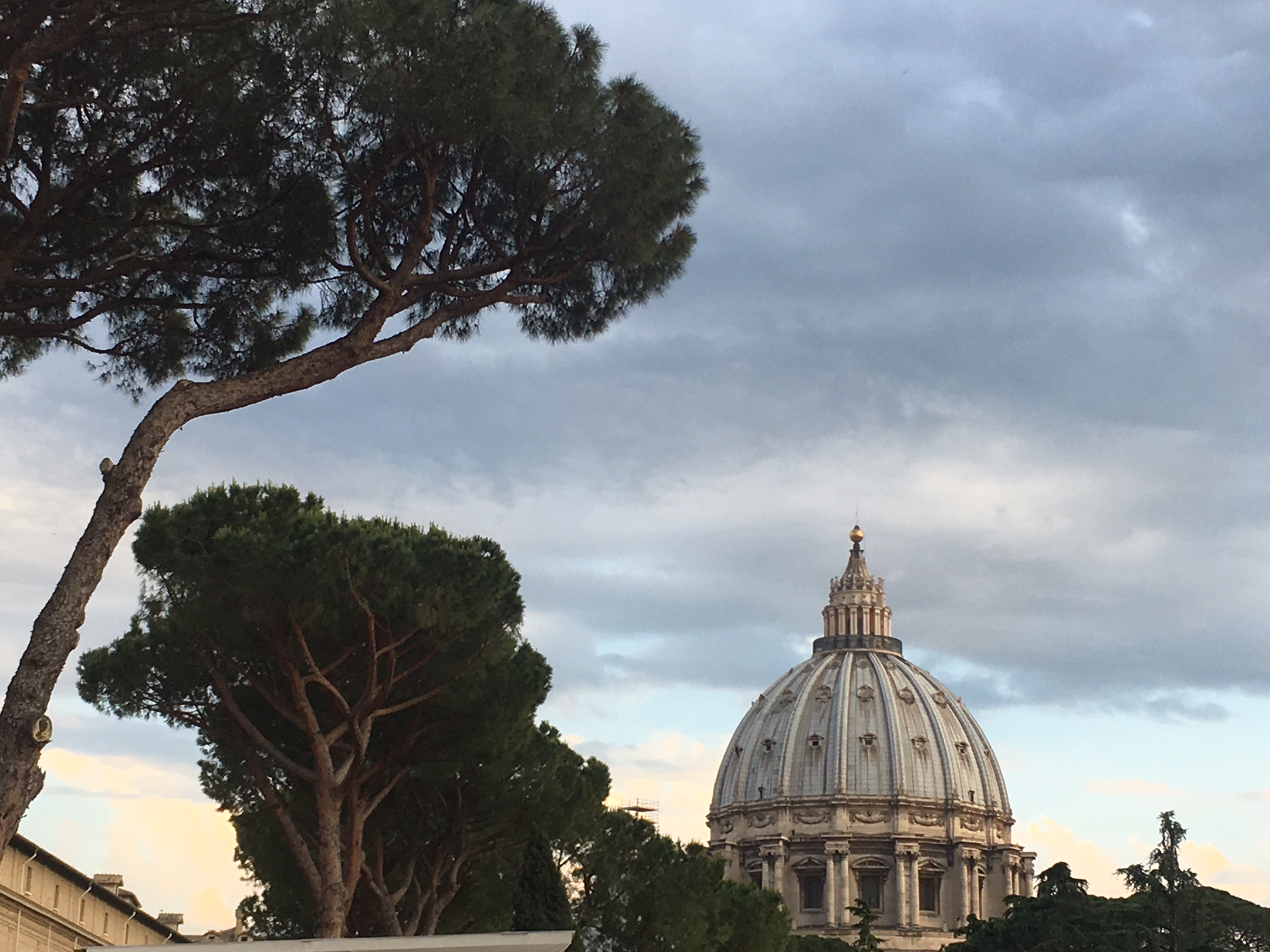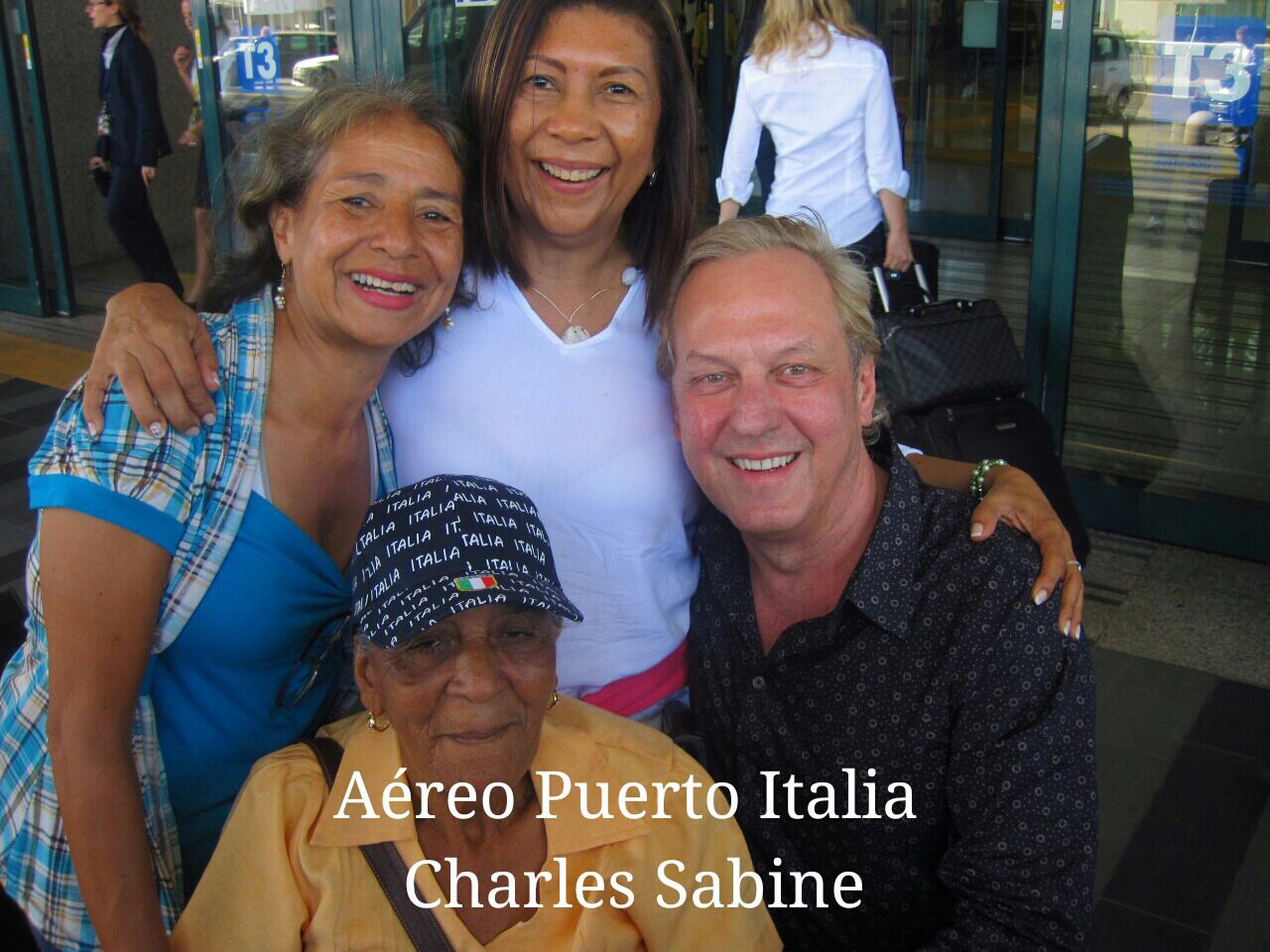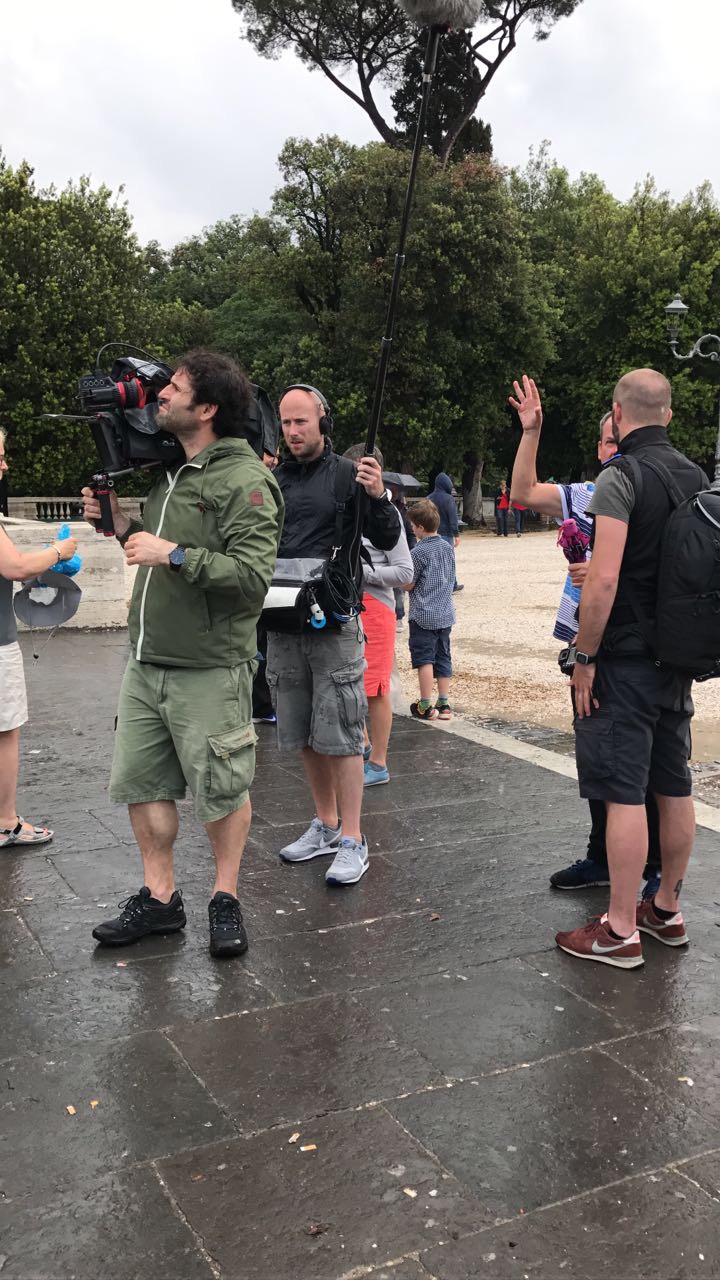 Visit to Maracaibo communities in preparation for the visit to the Vatican on May 18, 2017
Last month I went to Maracaibo again for the first time since 2013. I took with me Charles Sabine, a friend and HD advocate from the UK, and Brian Moore, film-maker from Ireland. Both of them are part of the HDdennomore coalition in charge of organizing the event at the Vatican on May 18, 2017. Neither one of them had ever visited Venezuela or Colombia. We had come to see the two main Huntington's clusters in the world: one right outside the city of Maracaibo, San Luis (in the municipality of San Francisco); the second one and the largest is the town of Barranquitas, approximately 3 hours by car from Maracaibo. We had selected one family from each cluster to come to the Vatican to be blessed by Pope Francis.
For videos of the families and the event, please see our YouTube channel here!
It is hard to describe the situation in Barranquitas right now. It's hard to envision things can get much worse. At the moment, it is estimated that close to 200 symptomatic patients live in a small area of a few square blocks. A third of the township of approximately 12 thousand people are at risk for HD. Hundreds of dirty and hungry children run around the streets. Many of them will die of Huntington's. At the moment, the only help they can get comes through the wonderful work of the local and national HD associations, lead by Zulay Pinol Romero in Barranquitas, and by our old friend Aleska Zambrano in Caracas. They raise money for food and clothes, wheelchairs, diapers etc. Recently, the Barcelona association was able to send some money for the patients. This time, Factor-H had sent US $1500 to buy medication and food for both the San Luis and the Barranquitas communities. We were able to feed close to 150 families.
In Barranquitas, most people use to work in the fishing industry. The lake is very polluted now due to the oil and chemical spills from the oil rigs in Lake Maracaibo. There is much less fish in the Lake, and most people now survive catching crabs which are sent out for export - mostly to the United States, we are told. Their livelihood is threatened by pollution and lack of alternative employment. Over 50% of people don't work. People are starving. The current situation in Venezuela has also contributed to the desperate situation they face - inflation reaching 700% now, people cannot afford to buy basic nutrients. Literally, the patients are starving to death.
With the local church, we cooked a meal for the whole town. People waited for 2 hours until the food was cooked (a stew with meat and vegetables, which they never get), sticking their hands with their plastic containers for the stew through the fence. It looked like a scene from a war-zone. Hundreds of children, and many patients waited to be fed.
In spite of their difficult conditions, and of having no help from the government, people were extraordinarily welcoming to us. We filmed all day in the unbearable heat and humidity. we spoke with them, delivered food donations to 100 families, and dispensed medication for parasites, skin and eye infections, and antibiotics. Every kid is sick here. Patients die inside zinc-houses in the heat with no running water inside and no diapers or adequate beds. We were told stories of patients dying and their stomachs bursting with worms. We cannot stand alone and witness this situation. These are the relatives and descendants of the very same people who donate their samples so that the gene for Huntington's disease was identified.
Below are some images from the trip. Lets get organized. Lets not abandon them any longer. Contact me if you want to help.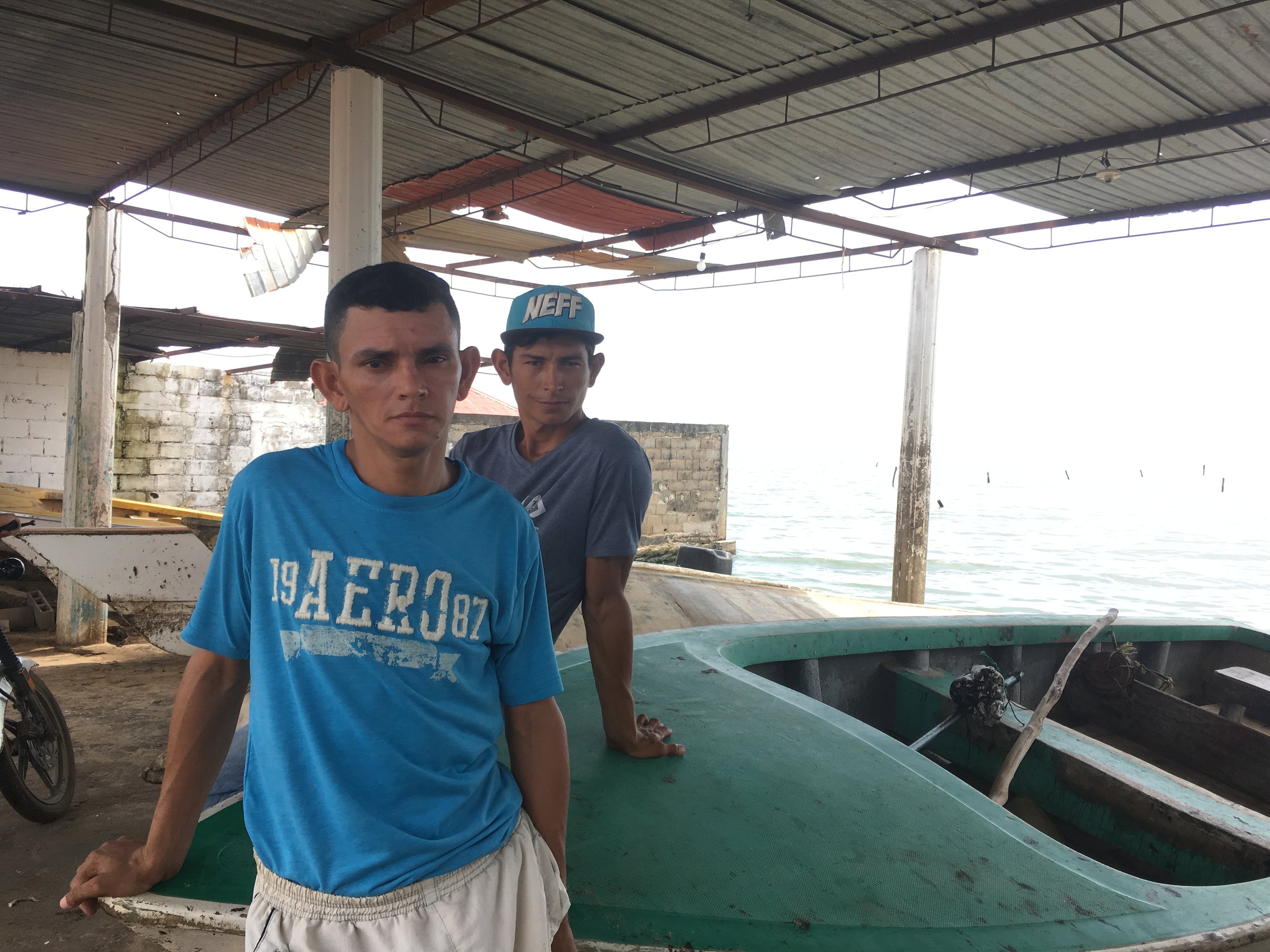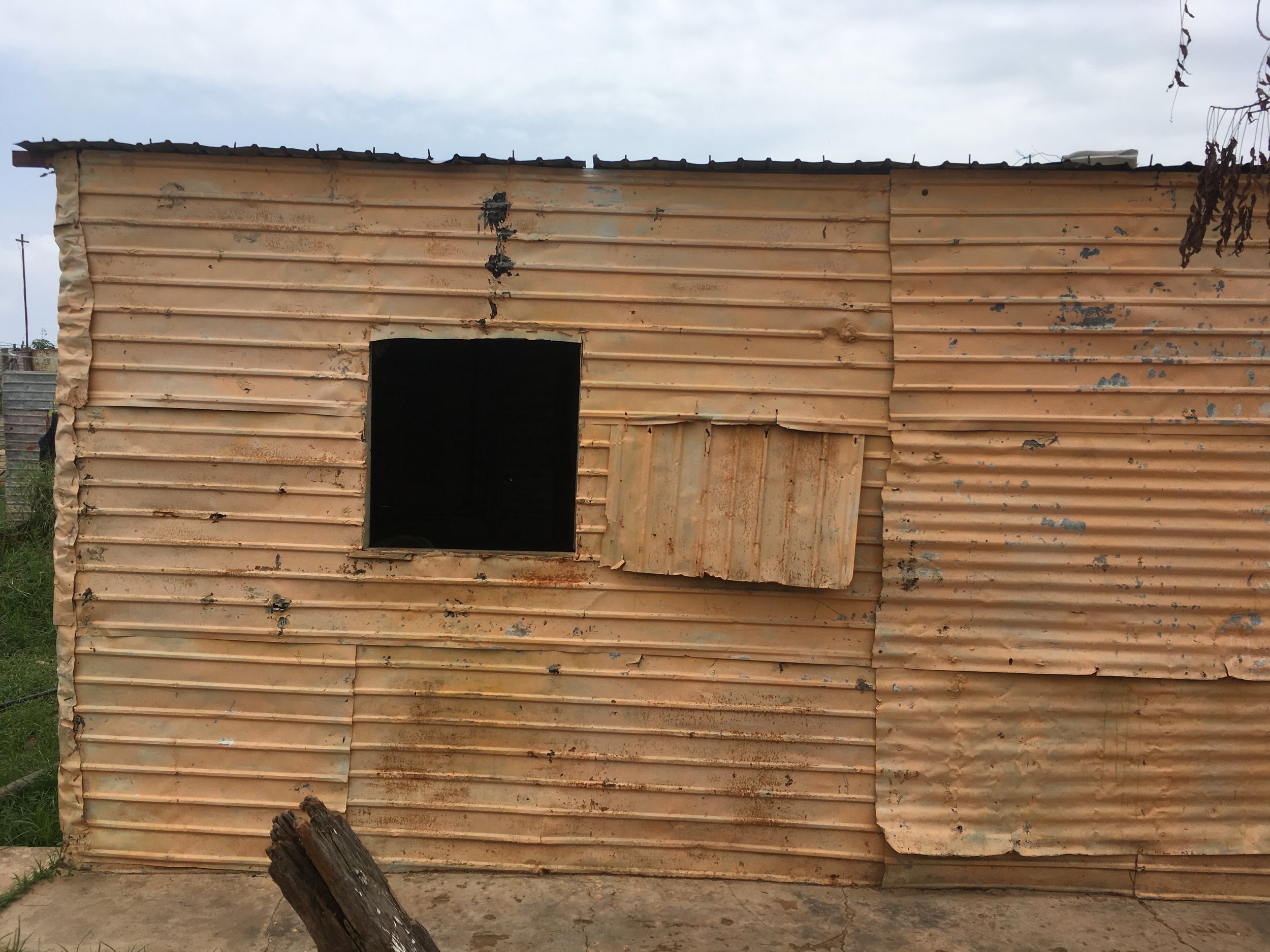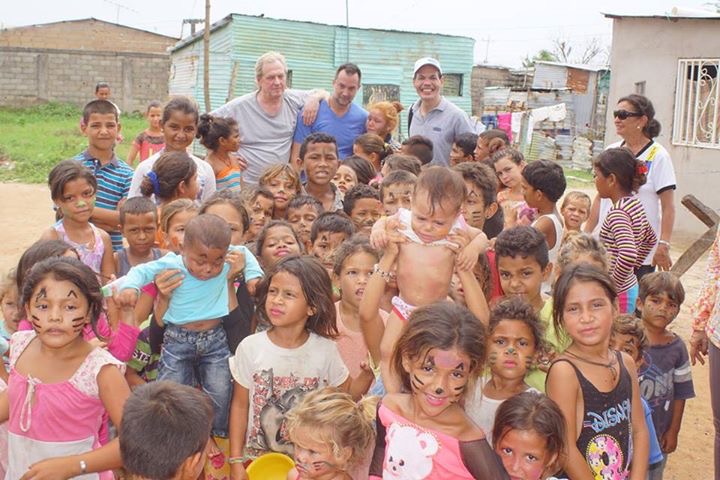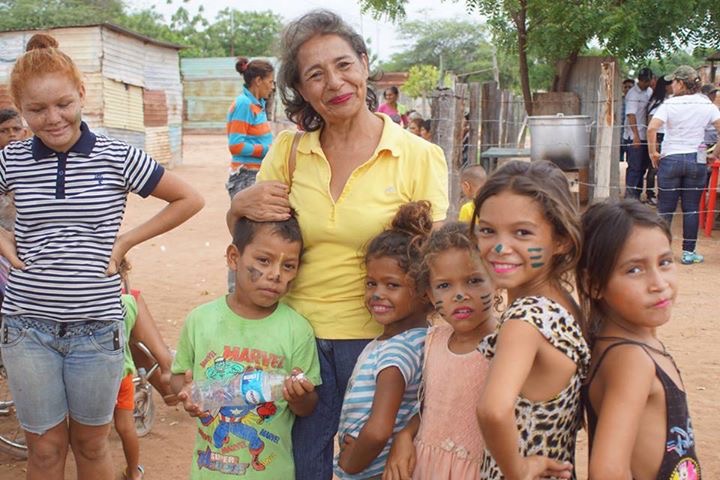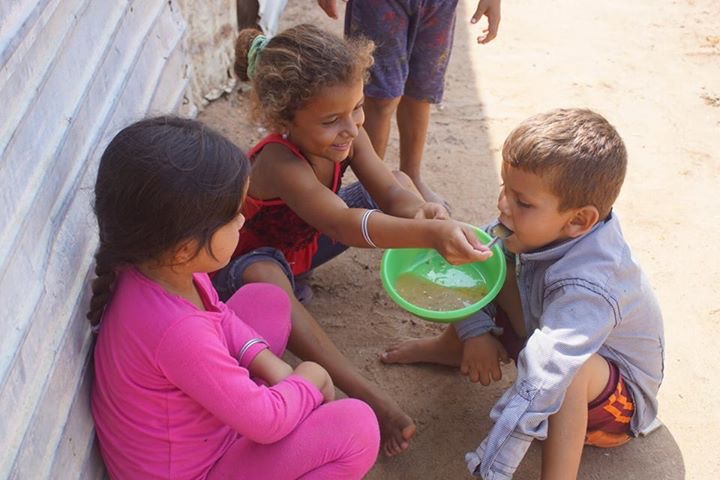 vital food and medicines delivered to the patients in barranquitas
Factor-H and Funcovulc organize the first medical brigade in El Dificil, Magdalena (Colombia)
I am posting this now on Sunday March 26, 2017, as the web site was being redesigned.
In December, myself and a few colleagues from the USA and Europe traveled to El Dificil, home of the Funcovulc association, to help with the first medical brigade directed to help the communities from several towns around El Dificil, in the Department of Magdalena, where a lot of the patients live. Mariela Campo, Funcovulc's president and founder, and myself have tried to do this for a couple of years now. She was able to get the "Hospital Alejandro Maestre Sierra", a local ambulatory clinic, to make the facilities available for seeing patients. On December 10th, Saturday, we got up really early and went to the clinic to prepare for the families coming from a 100 mile radius. At the beginning, we were nervous as we did not know if people would come.
Mariela had arranged for a couple of buses to pick up people from the countryside. Many of affected HD families do not have transportation or money to be able to come to an event like this. Factor-H donated the funds to be able to arrange for transport from several towns. As you will see from the pictures below, over 250 people came from all over the region.
Organizing an event like this is difficult, and we learned a lot in the process. The clinic agreed to donate basic medication which the local doctors could prescribe. Mostly antibiotics, anti-parasite medications, skin creams etc. What we lacked was neurological medication, so the HD patients that came could not go home with their medication. Instead, two local neurologists who volunteered their services (Dr. Gustavo Barrios, who came on his free time from Bogota and Dr. Jean Carlos Monsalvo, from Santa Marta) were able to prescribe them what they needed, and refer them to a local neurology clinic in the closest large town (3 hrs away) in Santa Marta. Accessing specialized neurological care is very challenging for these patients, as it is very difficult for them to travel to see a neurologist.
This event also marked an important turning point for our efforts at Factor-H. First, for the first time we were able to get doctors from the US and Europe to come help. With us came HD expert from Ulm (Germany) Dr. Michael Orth (who also speaks fluent Spanish), Dr. Robert Pacifici (CSO of CHDI Foundation, where I work), and his wife Dr. Eunjoo Pacifici, a Pharmacy PhD from USC. From USC as well came Dr. Naomi Florea, who directs a program at USC that organizes medical missions in developing countries with medical trainees. They had come to evaluate whether this part of Colombia would be suitable to bring their students in 2017 or 2018. They left feeling very touched by the needs they saw, and by the wonderful nature of the people of Colombia. We are now working to organize the USC-sponsored medical mission, which would bring all types of medication and devices. At the moment, we are trying to obtain the permits needed to bring such an amount of medical supplies into the country. We all hope this will happen soon.
From Chile, our friend and kinesiologist Natalia Rojas also joined us for the first time. From the US, long-time advocate and HD family member Phil Hardt spent ten days with me as well and helped with the event.
When people started arriving in buses or on foot, we realized we had to plan better... we needed to dispense to each individual all the vitamins, headache tablets, ibuprofen, etc. that the Pacificis had brought with them from the USA as a gift for the event. Almost everyone we saw lacks adequate nutrition and needs vitamins and minerals. We spent a lot of time placing enough supplies for a month for each person in small containers. All the children (I would say over 100 of them) had intestinal parasites and were malnourished. They all went home with antibiotics and anti-parasitic medication, which was given by a few local volunteer doctors and medical students.
Myself and Dr. Roger Cachope (also from Factor-H) acted as translators for the medical professionals from abroad. All of the families affected with parasites or bacterial infections probably got sick from drinking rain water that they store outdoors in large plastic containers. Almost none of them have access to running water. Access to clean drinking water is one of the most urgent needs of these populations.
Thanks also to the dentists who volunteered their time to see every single person, no one went home without being seen by the dentist and the clinicians.
Overall, we worked a 12-hr day seeing everyone that came. We provided drinks and food for all of them, also sponsored by Factor-H, and it was a terrific experience for every one of us who came from outside. We realized even the patients and their relatives were ill-informed about HD. I gave the adolescent kids at risk a crush course on HD. Many thought you could catch it if you had sex with a person at risk for the disease. We realized we need to spend a lot more time developing audio-visual material to educate these communities.
I wanted to end by expressing my deepest gratitude to all the amazing volunteers from Funcovulc for their efforts and their dedication to their communities. And to my friends from abroad who took the time to come with me to this remote location and who worked long hours in the stifling heat.
Video of the delivery of the invitation letters to the five families coming to The Vatican to meet Pope Francis on May 18 2017
Looking for a specific topic? Please use the search field below.